What brings a person to follow one hobby or another? Why would anyone in their right mind wish to collect, to horde a mass of similar or related items which appear to have no monetary value, no material worth, no point in the eyes' of anyone else? What possesses an ordinary person, who appears to be normal in every other way, to collect porcelain cats or owls, football or baseball cards, pens or badges? It is hard to look into the mind of another person, even when you believe you know them exceptionally well, but perhaps there is no need. Perhaps there is just something about collecting, about having a passion, which is perfectly normal, which does not need to defy our understanding of what is normal and what is an obsession.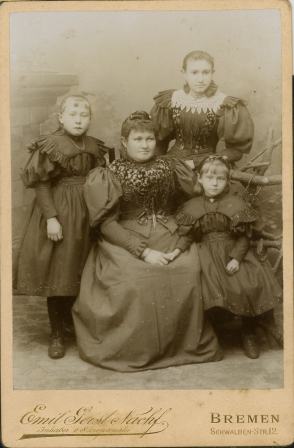 For many the idea of collecting old photographs is something without rhyme or reason. All the subjects of the earliest examples, from the 1860s onwards, are probably long since dead as are those who took the photographs in the first place. There is no way to trace who a person was unless they are still counted as being famous, unless they had a name or a specific rank in society, unless they were a celebrity. It is easier to understand why someone would collect architectural photographs, or even the mass of erotic photography which began appearing in France at the end of the nineteenth century. There is a certain value there, more so when the erotic photographs are rare or the architecture wonders of past times have long since vanished.
The earliest photographs, however, are nothing like the snapshots we see today, nothing like the portraits which can be had at every single railway station or through one of many photographic studios using the most modern of techniques and equipment. They are an art form, wrapped in the simplest appearance, the result of real learning and a long process from the first sitting in a studio – where the subjects might have to remain still for several minutes – through to their final appearance – thin slips of paper carefully attached to board and often annotated or adorned with an advertizement for the studio itself. They are a part of history overlooked by many and, sad to say, often discarded when no familial connection can be made to the subjects through the passage of years.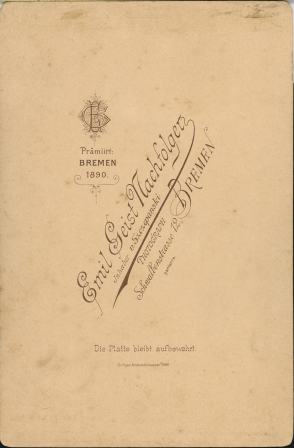 And yet they show us something of our past, where we came from, who we were related to, the styles and fashions of ordinary people in years long gone. They also allow those who are keen on tracing their ancestors to put a face to a name, to find a family they will never meet, even to trace the progress of one photographer from the very beginning of his or her photographic venture through to modern times. They can be used to show an entire life, from the first photograph of a new born child through to the deathbed memento of a life lived.
The oldest photographs show us how we have progressed as much as how times have changed. A family outing to the photographer's studio, in the late nineteenth century, was a great experience: the best clothes were worn; the high price for a photographic session was saved up from often meagre earnings; an aura of well-being and health was portrayed.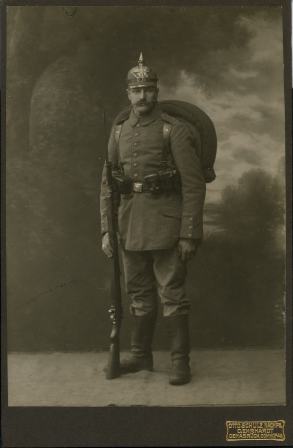 A photograph was not just a record of a person's life or lifestyle, but of their achievements and, at the same time, a fitting present for other family members or, in some cases, a useful business attribute. Small photographs, the size of a modern credit card, were used as a Carte d'Visite, similar to a modern business card. They also acted as a recommendation for the studio itself, featuring – initially – a simply name and town stamped on the front of the card and – later – full typographical records of the studio, its progress, its former and present owners, its awards for outstanding photography.
Few of the photographers, who built and advanced what we know today, are well known. Few made a name for themselves which has survived through the passage of time. Fewer still of their subjects are known, unless a short notice or dedication has been scribbled on the reverse. Yet there are people who collect them, people who delight in seeing, in handling such examples of an art form which has been changed so drastically through modernization that few today could produce anything close to what went before. For them, as for the thousands of other people who collect the strangest of things, there is something precious, something almost obsessive, something which is perfectly normal. There is something special about having a photograph which was shot maybe one hundred and thirty years ago and knowing that the person who took this, on the surface at least, simple shot far outreaches in their expertize and knowledge many of the finest photographers at work today.
Author Bio: The author is a collector of old photographs, many of which appear on his Private Collection web site De Animorum Immortalitate.